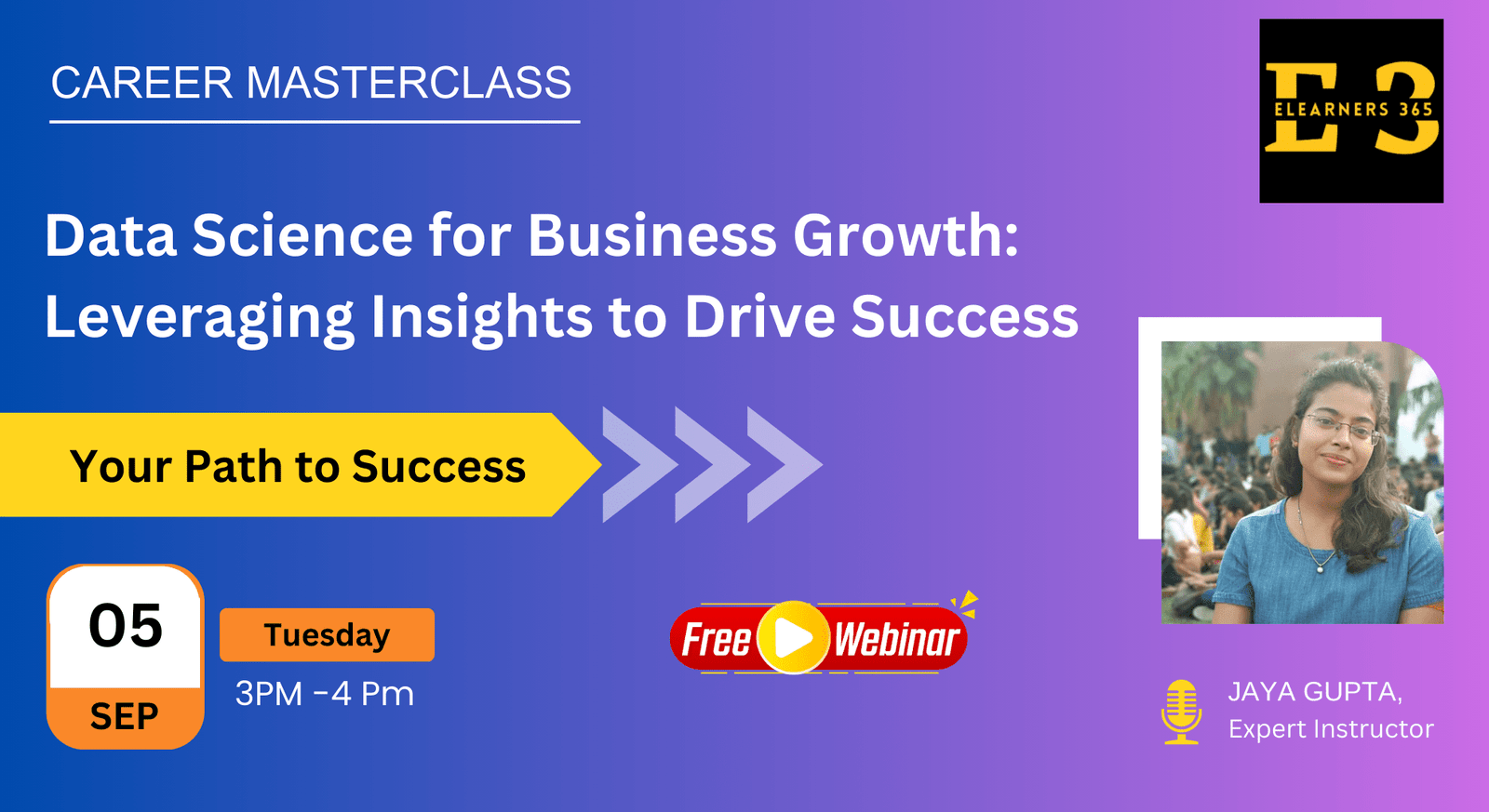 Unlocking the Power of Data Science:
12
12 people viewed this event.
Are you ready to delve into the captivating world of data science? If the answer is a resounding "yes," then mark your calendars for an event that promises to be a game-changer. Our highly anticipated Data Science Master Class is just around the corner, taking place on September 3rd.
Why Attend?
In today's data-driven landscape, data science has emerged as a vital tool for extracting insights, making informed decisions, and creating meaningful impact across various industries. Whether you're a seasoned data professional looking to sharpen your skills or a newcomer curious about the potential of data, our master class has something in store for you.
What to Expect:
🔍 In-Depth Sessions: Our expert speakers will guide you through the fundamental concepts of data science, diving into topics such as data collection, preprocessing, exploratory data analysis, machine learning, and more.
📊 Real-world Applications: Discover how data science is revolutionizing industries such as finance, healthcare, marketing, and technology through real-life case studies and success stories.
🧠 Hands-on Experience: Get a chance to apply what you've learned with hands-on exercises and interactive workshops designed to reinforce your understanding of key concepts.
🤝 Networking Opportunities: Connect with fellow attendees, speakers, and professionals in the field during our networking sessions. Forge valuable connections that could potentially shape your data science journey.
🌐 Future Insights: Explore the evolving trends and future prospects of data science, gaining insights into where the field is headed and how you can stay ahead of the curve.
Who Should Attend:
This master class caters to a diverse audience, including but not limited to:
Data Enthusiasts
Analysts Seeking to Upskill
Professionals Exploring Career Shifts
Entrepreneurs Leveraging Data-driven Strategies
Students Curious about Data Science