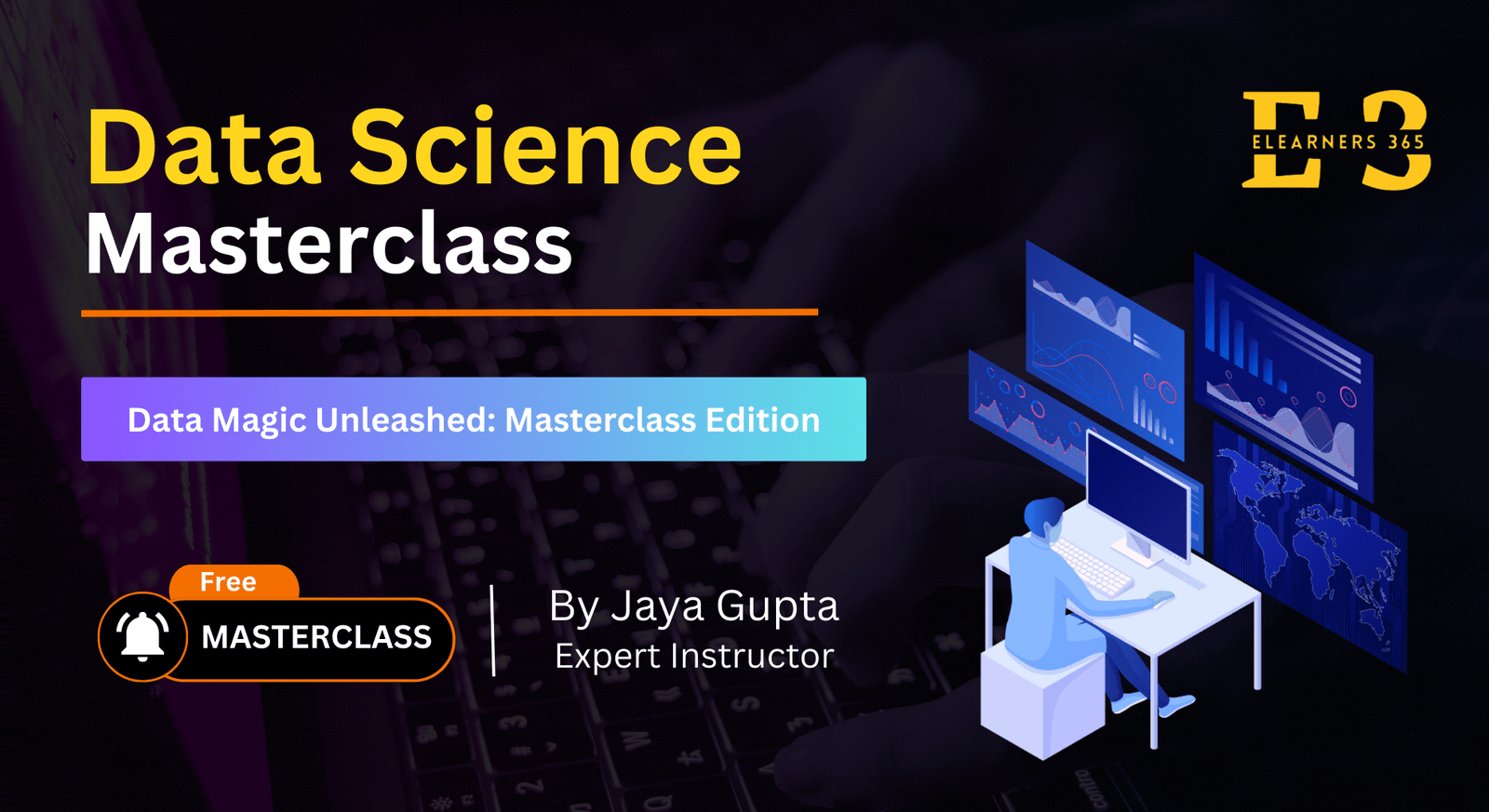 Unlock the Power of Data: Join Our Data Science Masterclass!
14
14 people viewed this event.
Introduction:
Are you ready to embark on a journey that will open doors to a world of data-driven insights and possibilities? If you're fascinated by the ever-evolving field of data science and want to master its techniques and tools, then look no further! Our Data Science Masterclass is the perfect opportunity for you to gain in-depth knowledge and hands-on experience.
Why Data Science?
In today's data-driven world, businesses and organizations are constantly seeking skilled professionals who can extract valuable insights from data to make informed decisions. Data scientists are in high demand across industries, from healthcare and finance to marketing and entertainment. By becoming a data scientist, you'll be equipped to tackle complex challenges and drive innovation.
What to Expect:
Our Data Science Masterclass is designed to provide you with a comprehensive understanding of the core concepts and practical skills needed to excel in this field. Here's what you can expect:
Expert Instructors: Learn from industry-leading experts with years of experience in data science. They'll guide you through the intricacies of data analysis, machine learning, and more.
Hands-on Experience: Dive into real-world projects and case studies that will give you the practical skills needed to tackle data challenges head-on.
Cutting-Edge Tools: Gain proficiency in popular data science tools and libraries, such as Python, R, TensorFlow, and more.
Networking Opportunities: Connect with fellow data enthusiasts and professionals, fostering valuable connections that can aid in your career development.
Certification: Receive a certificate of completion, validating your newfound expertise in data science.
Who Should Attend:
Our Data Science Masterclass is open to:
Aspiring data scientists looking to kickstart their careers
Data analysts seeking to upskill and advance in their roles
Business professionals interested in leveraging data for strategic decision-making
Anyone curious about the world of data science
Conclusion:
Data science is a dynamic and exciting field with boundless opportunities. Whether you're looking to launch a new career or enhance your existing skill set, our Data Science Masterclass is the perfect way to achieve your goals. Join us on [Date] for an immersive learning experience that will transform the way you think about data.
Don't wait—reserve your spot today and take the first step towards becoming a data science master! We look forward to having you join us for this exciting journey into the world of data science.