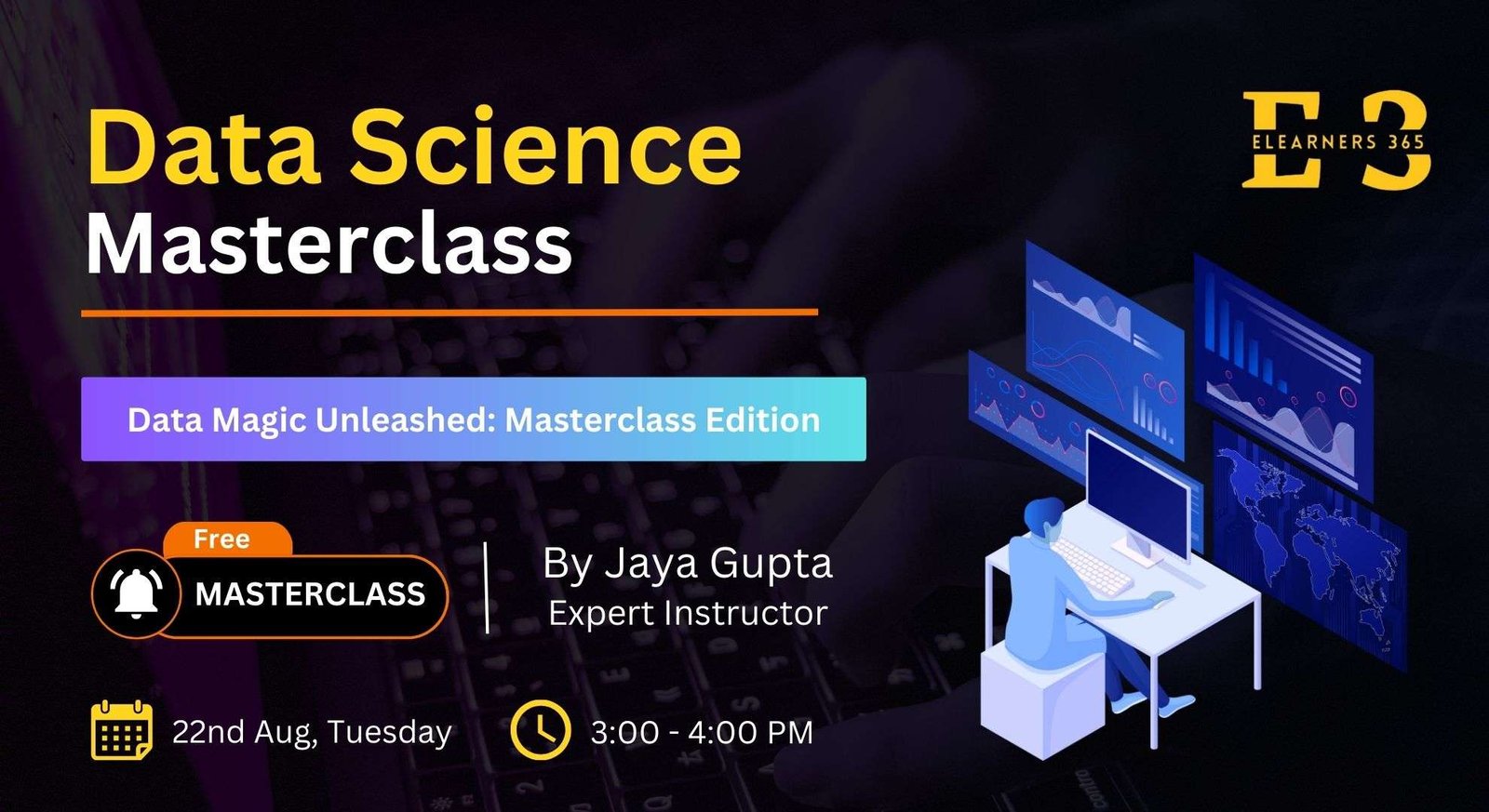 Data Science Masterclass
18
18 people viewed this event.
🚀 Unlock the World of Data Science: Join Our Masterclass!
Calling all data enthusiasts and aspiring analysts! 📊🔍
Are you ready to dive into the fascinating realm of data science? Join our upcoming Data Science Masterclass Webinar and embark on an enriching journey of discovery, exploration, and insights. Whether you're a beginner or looking to enhance your skills, this webinar is tailored just for you.
Webinar Highlights: 
✅ Fundamentals of Data Science: Learn what data science is all about and how it's transforming industries. 
✅ Data Collection and Preparation: Master the art of collecting and cleaning data for meaningful analysis. 
✅ Exploratory Data Analysis (EDA): Uncover hidden insights through powerful visualization techniques. 
✅ Introduction to Machine Learning: Understand the basics of machine learning and its real-world applications. 
✅ Model Building and Deployment: Build and deploy your own machine learning model – no coding required! 
✅ Real-World Case Studies: See data science in action with inspiring success stories. 
✅ Scaling and Future Trends: Explore the future of data science and emerging technologies.
Don't miss this opportunity to learn from experienced professionals, gain practical skills, and ignite your passion for data-driven decision-making. 🚀