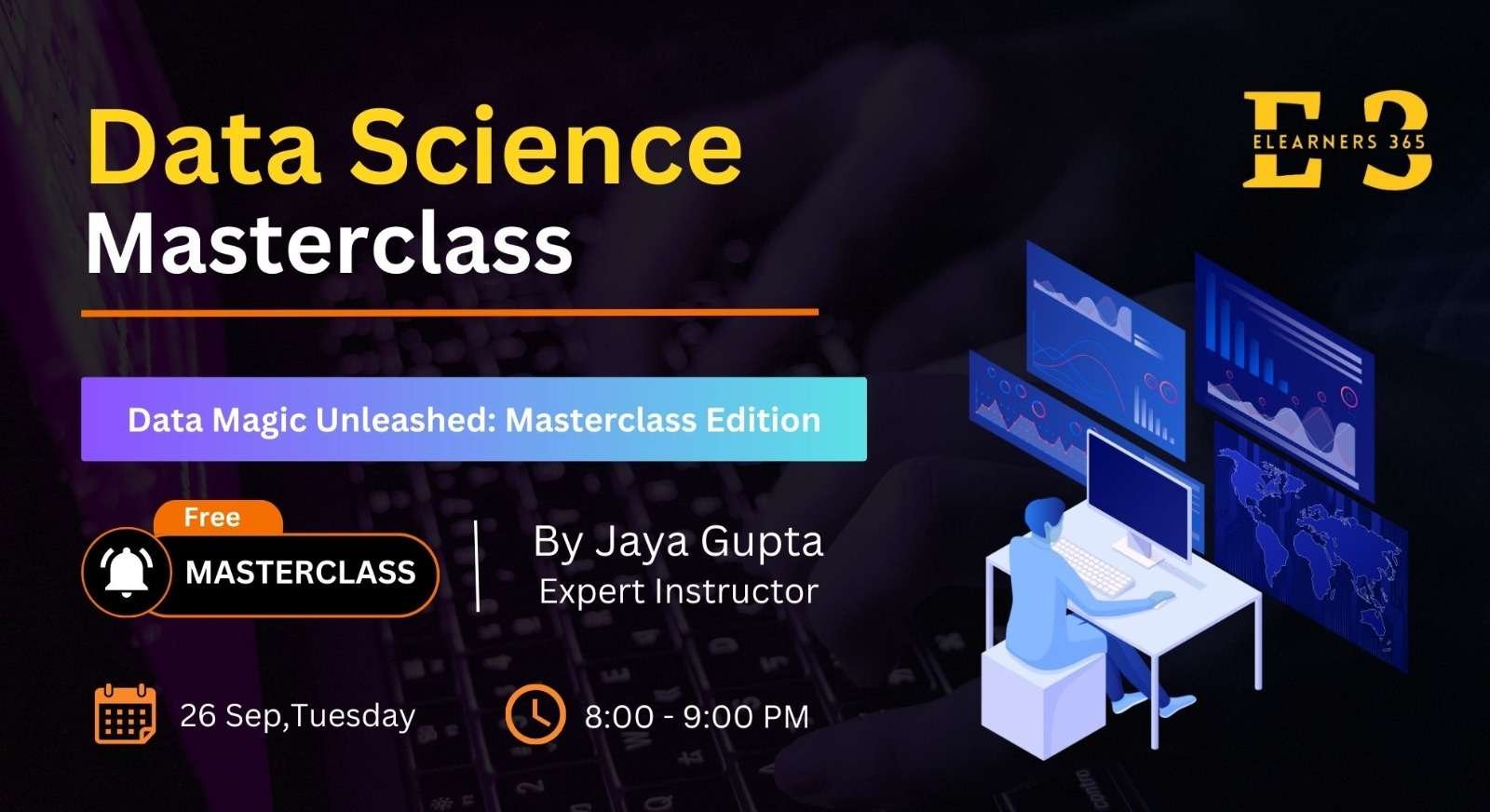 Data Science Master Class
29
29 people viewed this event.
Mastering the Art of Data Science: Join Our Data Science Masterclass!
Hey there, data enthusiasts! Are you ready to embark on an exhilarating journey into the world of numbers, patterns, and insights?  Our Data Science Masterclass is here to unlock the secrets behind the data universe and equip you with the skills to thrive in this data-driven era!
What to Expect:
Dive deep into the fundamentals of data science, from data collection to analysis and visualization.
Learn how to wrangle and clean data like a pro, turning raw information into valuable insights.
 Uncover the magic of machine learning and predictive modeling, making sense of complex data sets.
Get hands-on experience with cutting-edge tools and technologies that power the data science landscape.
Why Join?
Expert Guidance: Our seasoned data wizards will be your guides, sharing their wisdom and industry experience.
Practical Approach: No theory overload! Expect a hands-on, project-based learning experience.
Networking Galore: Connect with fellow data aficionados, expand your horizons, and create lasting connections.
Boost Your Career: Whether you're a newbie or a pro, our masterclass will elevate your data skills and career prospects.